Innovation and inspiration: Wipfli Annual Report, 2019-2020
Letter from managing partner
The global pandemic has challenged us all to embrace change and adapt at a rapid pace. At Wipfli, we continued to prioritize taking care of our team and providing them with the tools they needed to take care of our clients, who were also going through an unusual amount of disruption and turmoil. I'm proud to say our associates continue to meet that challenge with the confidence and integrity of a firm well prepared for the future.
— Kurt Gresens, Managing Partner
From curiosity to clarity to results
For more than 90 years, we have evolved and grown to help our clients take on whatever comes next. Yet as much as we change, at our core we remain committed to curiosity and our clients.
In FY20, curiosity drove our teams to innovation and inspiration for our clients and ourselves.
Wipfli 2025
Through Wipfli 2025, our multiyear strategy, we are making major strides toward achieving our goal of exceeding client needs now and in the future, while continuing to innovate, address challenges and seize opportunities.

Clients
Our technology and talent positioned us to provide uninterrupted, exceptional service.

Industries
We expanded the industries we serve to include technology companies and private clients — delivering specialized services while increasing our focus.

Associates
We expanded training opportunities and invested in leadership development while expanding benefits for our associates.

Our firm
We launched Wipfli Digital to turn technology into opportunities, customer experiences into connections, business intelligence into growth and digital strategies into results.

Our world
We believe in a world where everyone feels included and diversity is embraced. We increased our commitment to a diverse workplace by expanding our recruiting efforts, educating our associates and donating money and time to organizations that support DEI and social justice.
Delivering during disruption
During the second half of FY20, COVID-19 swept through our lives, causing disruption in our offices, industries and homes. In the midst of the chaos, we pivoted to help our clients continue to serve theirs.
With our services, we replaced volatility with vision, uncertainty with understanding and complexity with clarity for our clients.
Respond
Our COVID-19 resource center helped our clients cut through the clutter and hype to get the critical information they needed to react to evolving legislation, health alerts and business trends.
Recover
We were able to help more than 5,200 clients with COVID-19-related issues, helping many businesses keep their doors open and staff employed.
Revitalize
We counseled clients on how to secure their tomorrow by creating agile strategies, business continuity plans and financial stability.
COVID-19 response
| | |
| --- | --- |
| | We provided more than 175 online training sessions for our clients, which is nearly three times as many as last year. |
| | Wipfli.com doubled its website traffic from March-May 2020 compared to 2019 — driven by our COVID-19 resource center, which offered guidance and information. |
| | Because time was of the essence in getting our clients access to PPP funds, Wipfli offices buckled down and assisted clients with preparing applications. Our Naperville, Illinois office alone prepared more than 120 PPP applications over a three-day period. |
Success stories
Together, we were able to help our clients weather COVID-19.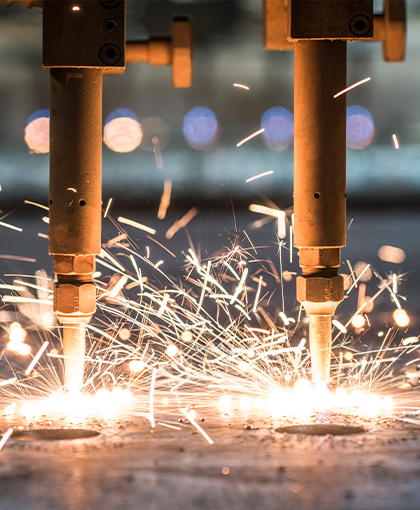 We were able to leverage some tax changes to save a family-owned industrial corporation $30 million, which helped keep that client operational during the COVID-19 pandemic.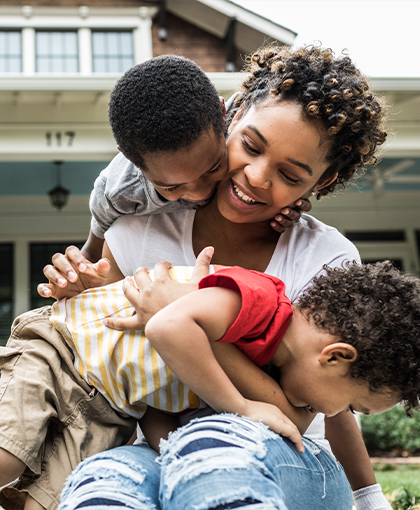 The pandemic created new challenges for one agency that was used to in-person interaction with their clients. We helped them create short- and long-term strategy to pivot.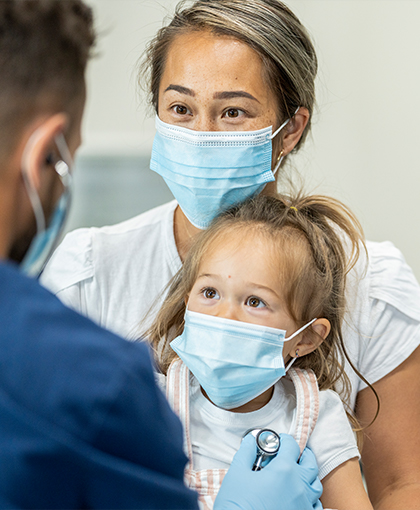 A rural hospital needed help finding a way to treat COVID-19 patients without endangering their vulnerable long-term-care patients. Our team helped equip mobile trailers with the tech they needed.
Our bold new brand
When it comes to our vision for the future, we think big. We've made big plans for our reputation, visibility and growth. It's ambitious — and doable. In FY20 we launched an update to our brand that is as bold and memorable as that vision.
We've reimagined the Wipfli brand to unify and elevate how we present our business and go to market. Our brand helps position Wipfli as the firm of choice to create lasting, positive impact.
Digital transformation
Our endless curiosity means we're constantly exploring new ways to take our clients where they want to go.
Wipfli Digital is a brand that Wipfli unveiled in 2020. As a part of our go-to-market strategy, it serves to help us tell the story of our long-standing and growing suite of services dedicated to digital transformation.
In today's "what's next economy," we know that technology has and will be critical to survival for our mid-market clients. In response to that and in concert with our own digital transformation, we have strategically grown our capabilities to deliver everything from custom back-end solutions to best-in-class customer experiences.
Wipfli Digital
With Wipfli Digital, we offer our clients the best of business and tech combined.

Business intelligence

Custom software development

Cybersecurity

User experience

E-commerce

Cloud transformation
Strategic growth
We have enhanced our digital capability, creativity and technology capabilities through the following mergers and acquisitions:
Punchkick Interactive: Custom software, mobile applications — March 2020
Tidestone Solutions: Microsoft Dynamics — April 2020
TopLine Strategies: CRM and BI solutions — June 2019
Industry involvement
Sponsored Microsoft's Women in Tech luncheon
Member of:
Illinois Technology Association
Wisconsin Technology Council
Association for Financial Technology
Technology Association of Georgia
NH Tech Alliance
Hyde Park Angels
Digital Chamber of Commerce
Technology awards and partnerships
• Microsoft Preferred Power Apps Partner • NetHope partner
• Salesforce consulting partner
• SAP Concur Growth Award
• Microsoft 2019 MSUS Partner Award – Partner for Social Impact
• HITRUST CSF Assessor Council
"For a small nonprofit, working with Wipfli has been invaluable. To have their level of expertise and experience working with nonprofits, to have them look at your needs and recognize your pain points — it's led to their team not just solving problems but also equipping us to take things to the next level and learn from the ways they've built out the infrastructure."
— Peter Kim, Director of Technology, Data & Evaluation at The Contingent
Digital success stories
Wipfli Digital turns technology into business opportunities and digital strategies that drive results.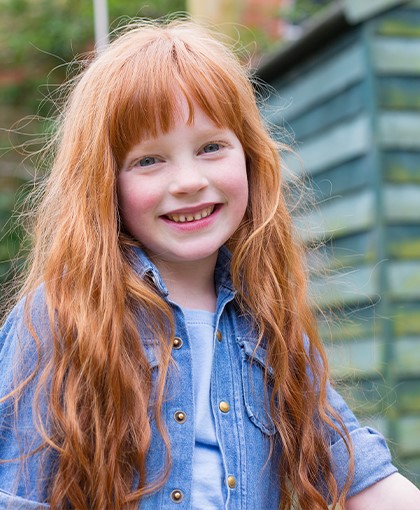 A nonprofit organization needed to connect thousands of datapoints from Excel into a centralized program so they could use data to increase their impact.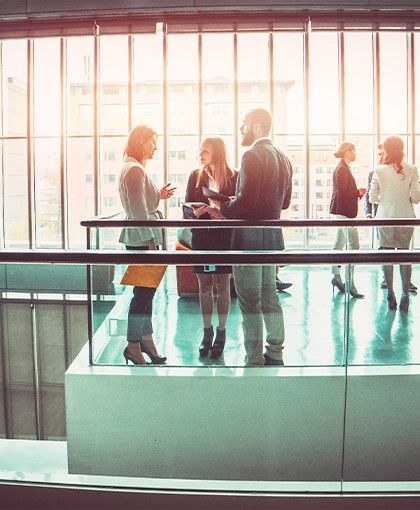 SKS Consulting Group needed quick and easy access to robust reporting to determine where to eliminate bottlenecks and assess performance so they could continue to grow.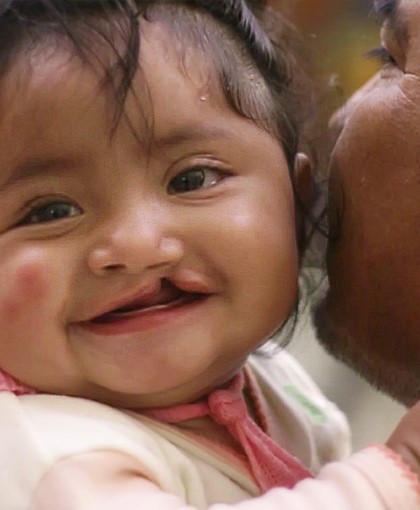 Operation Smile needed an agile platform that allowed them to connect their volunteers around the globe so they can help more.
Financial overview
$392.3 million
FY20 net revenue
Net revenue by service
Financial Overview Pie Chart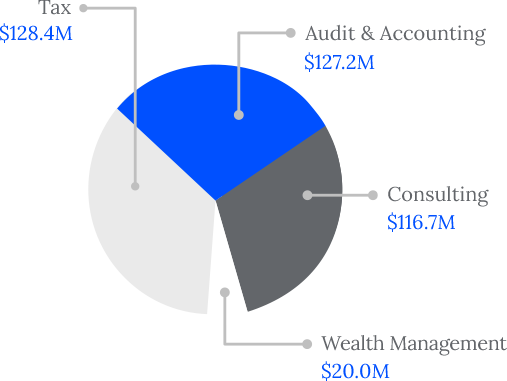 Net revenue FY16 - FY20
Financial Overview Bar Graph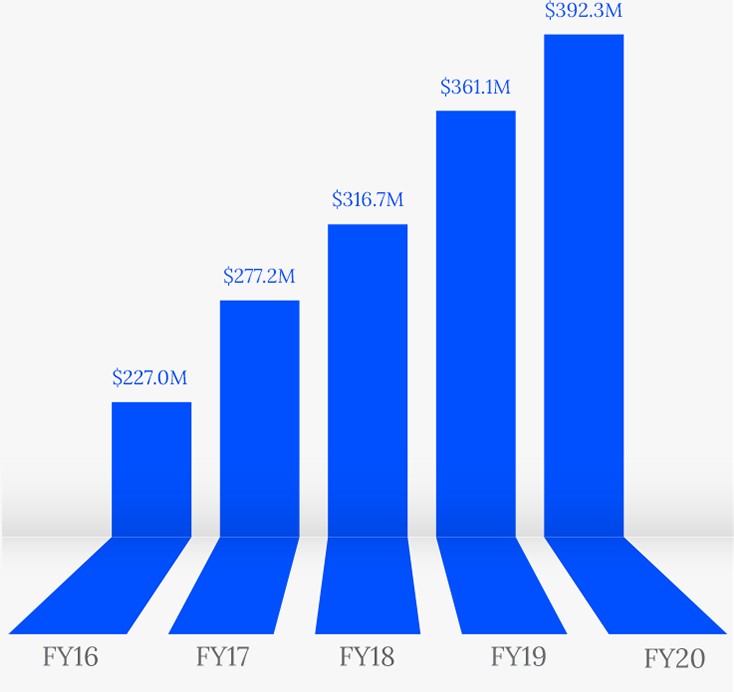 Wipfli stats
298
partners and principals
32
new partners and principals
Performing while
we transform

In FY20, Wipfli and Wipfli Financial Advisors received several awards and honors, validating our aggressive growth strategy and our chosen path of transformation through Wipfli 2025. Our awards are a testament to our commitment to exceeding client needs and dedication to being their trusted advisors.
Aggressive growth
In FY20, we welcomed seven firms to Wipfli. Our growth is not only aggressive, it is strategic. Our new firms bring a new level of knowledge to our team and extend our geographic reach.
TopLine Strategies
Scottsdale, Arizona, 2019
Patke & Associates
Lincolnshire, Illinois, August 2019
Porter Keadle Moore
Atlanta, Georgia, October 2019
Klein Hall
Naperville, Illinois, November 2019
Strategem
Denver, Colorado, January 2020
Punchkick Interactive
Chicago, Illinois, March 2020
Tidestone Solutions
Portland, Maine, April 2020
Extending our influence


Our partnerships deepen our profound knowledge, allow us to leverage the latest technology and ideas, and ultimately place us at the forefront of client service.
At Wipfli people count
Recruitment
86%
Increase of new hires over FY19
113
New hires via associate referrals
Learning & Development
79,167
Hours of associate-attended trainings (internal & external)
59
New CPA certifications
Client satisfaction
84,856
Total clients in FY20
9,657
New clients in FY20
Client Satisfaction Index Ranking
Our annual Client Satisfaction Index measures how well our performance meets or exceeds client expectations. Our 2020 score came in at 90%, demonstrating that Wipfli 2025 has set us on the path of continued success, and that our commitment to executing with the client is our key differentiator.
Net Promoter Score
The Net Promoter Score (NPS) is an index ranging from -100 to 100 and measures the willingness of customers to recommend a company's products or services to others. Wipfli's NPS came in at 65, well above the industry average of 24.
Success stories
Helping clients improve employee engagement and retention, saving clients time and effort, setting clients up for future success — in FY20, we identified opportunities and implemented creative solutions to meet our clients' needs across industries and markets. We're proud to share a selection of these success stories.
Creating lasting positive impact
Living our mission
Our mission is to deliver lasting, positive impact on our clients, associates, profession and the communities where we live and work. At Wipfli, we believe in a workplace — and world — where everyone feels included and diversity is embraced. To foster that, we have launched several initiatives to help our firm, our communities and our industry embrace diversity, equity and inclusion.
1
Give back to our communities
2
Elevate associates' voices
3
Support diversity in our industry
Supporting our communities
Since 2005, Wipfli has participated in Community Day — a day dedicated to giving back to those in our backyards. This firm-wide event is hosted with nonprofit service organizations around the country. Our associates spend the day volunteering in the communities where they live and work, touching the lives of others in an important, impactful way.
As part of Wipfli's service-oriented culture, we encourage our associates to pursue their own passions and provide them with the flexibility to take an active role in their communities. Many of them are proud members of nonprofit boards, regularly volunteer at organizations and donate to those in need. Together, #WipfliGivesBack all year long to deepen our roots in and uplift all our communities.
Supporting our associates
This year, we supported the launch of business resource groups that provide a space for associates to come together and address key elements of their associate experience through a specific cultural lens.
Women of Wipfli seeks to cultivate an environment where women have an equitable opportunity to achieve their goals and find their version of success.
Wipfli Pride is comprised of LGBTQ+ associates and allies who are dedicated to supporting an inclusive community at Wipfli and beyond.
"We are relentlessly ensuring that people see others like themselves at Wipfli and, also, that they know they have allies who wish to support them. The future of our firm depends on building a more diverse workforce where our work culture and our clients benefit from the diversity of ideas our associates bring."
— Kurt Gresens, Managing Partner
Supporting our industry
We are proud to support diversity in accounting and consulting services by supporting a wide range of conferences and scholarships, including:
| | |
| --- | --- |
| | AICPA Women's Global Leadership Summit to support and encourage women in accounting and finance |
| | Microsoft Inspire: IAMCP Women in Tech Luncheon to promote inclusion of women in tech |
| | Elizabeth Peters Scholarship to honor our first female partner |
| | Mary T. Washington Wylie Opportunity Fund to provide diverse college students in the accounting profession with access to training, resources and mentors |
| | $40,000 from the Wipfli Foundation to support college and university DEI programs |
Supporting our clients
Wipfli is proud to recognize achievement in the nonprofit space with the Evelyn Wright Moore Award. Evelyn was President and CEO of Brazoria County Head Start Early Learning School, Inc. in Angleton, Texas, and attended every Wipfli National Conference. She was a champion of innovation who exemplified lifelong learning and always empowered her organization to better serve the community. Wipfli continues Evelyn's legacy by recognizing other impactful nonprofit leaders with a donation to the organization.
In 2019, the honor was given to Belva Dorsey, CEO of Enrichment Services Program (ESP), a community action agency based in Columbus, Georgia. ESP received a $2,000 donation to honor Evelyn's memory and carry on her spirit of innovation.
"Over the past year, we have moved from creating readiness to activating solutions and new approaches, including a focused approach to inclusive recruiting, launching our first two BRGs and providing robust unconscious bias education for over 1,400 associates."
— Maureen Pistone, Principal & Chief HR Officer
Wipfli Foundation
With education being such an important pillar of our communities, the Wipfli Foundation charity and donation-matching program supports the universities and colleges our associates attended — representing our commitment to lifelong learning.
$187,000
Awarded to 34 universities and four state CPA societies
$32,700
Awarded to students for leadership conferences
$40,000
Supported initiatives on campuses focused on DEI
How we live and work the Wipfli Way
No matter where we sit or what our specialties are, we have a common bond: living and working the Wipfli Way.

"It's important to focus on all five values — integrity, caring, excellence, teamwork and perseverance — in equal amounts, with integrity as its central pillar. These values work together to create a safe environment for associates to voice opinions and give feedback as well as impacting how we serve clients."

"Approaching clients with curiosity is about showing genuine interest in them ... asking questions to learn and understand their current organizational challenges, but also what's happening in their life. The combination of caring, integrity and excellence keeps our clients engaged and coming back to work with us."

"At Wipfli, we strive to develop life-long relationships with clients. Whether I'm meeting a new client or talking with an established client, I uncover how Wipfli can serve them by being curious and asking questions. Then, as a team, we find ways to leverage tech solutions that enhance their business."
The Wipfli Way
We have a new look, but the same core values have been the foundation of our success for almost 90 years.
Integrity

Integrity
To do the right thing every time.
Caring

Caring
To always interact toward others with empathy and compassion.
Excellence

Excellence
To consistently be the best in all we do.
Teamwork

Teamwork
To act as one through collaboration, cooperation and communication.
Integrity

Perseverance
To tenaciously execute our objective.
Thank You
The innovation and inspiration of our clients and associates drive us to continue to seize opportunities and deliver success.
Download the Wipfli Annual Report, 2019-2020

See also: Wipfli Annual Report 2018-2019