Our diversity
We cultivated a more inclusive environment and created new connections with a more diverse workforce. We embrace diversity, equity and inclusion by elevating under-represented demographics, as well as sharing and valuing diverse perspectives.
Voices of associates
Our business resource groups (BRGs) serve as advocates for associates and advisors on our firm's DEI journey. Each BRG is defined by its own unique experience and perspective. What unifies them is their commitment to diversity and work to eliminate challenges their demographics face in the work environment.
Our diversity - Voice of Associates - Women of Wipfli

Women of Wipfli's purpose is to cultivate an environment where women have an equitable opportunity to achieve their goals and find their version of success.
They do this by providing a mix of social, professional and personal development opportunities focused around leadership.
Our diversity - Voice of Associates - Wipfli pride

Wipfli Pride is made up of LGBTQ+ associates and allies dedicated to supporting an inclusive community at Wipfli and beyond.
Wipfli Pride's vision is to aspire to be the most LGBTQ+ friendly firm in the country, where allyship and belonging is the standard.
Our diversity - Voice of Associates - Embrace at Wipfli

Embrace's purpose is to create lasting, positive impact through fostering an inclusive and equitable environment that values diversity and supports a feeling of belonging for the people Wipfli serves, employs and works with.
It elevates the voices of our associates and advocates for diverse cultures and perspectives at the firm with respect to race, color, religion and national origin.
Our diversity - Voice of Associates - Wipfli Valor

Wipfli Valor's mission is to create a community to honor and serve active military, veterans and their families.
Its purpose is to create intentional space for dialogue and programming that addresses the unique challenges former military members face as they transition into civilian life. Additionally, it provides opportunities to support those who have a loved one who is active duty or former military.
Impacts of inclusion
Throughout the year, our BRGs created opportunities to educate, celebrate and encourage diversity. Here are three examples of how they shared that message on their social media channels.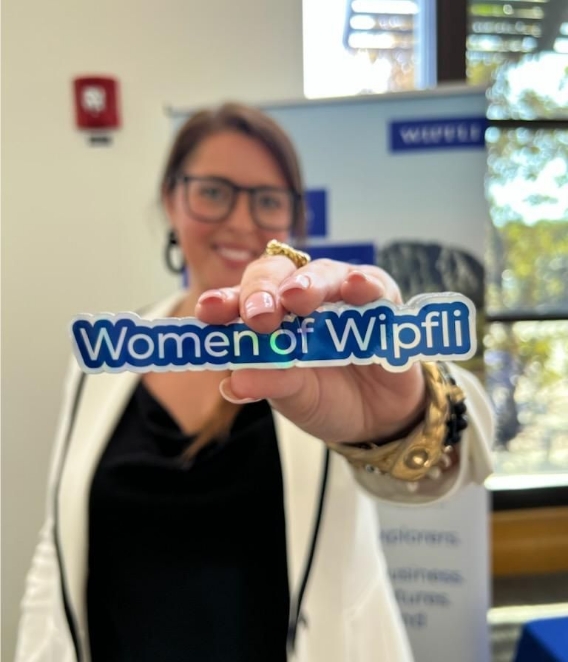 Carrie Connell, partner, risk advisory services
Bringing some Women of Wipfli love to the career fair at the Georgia Southern University 32nd Annual Accounting Day!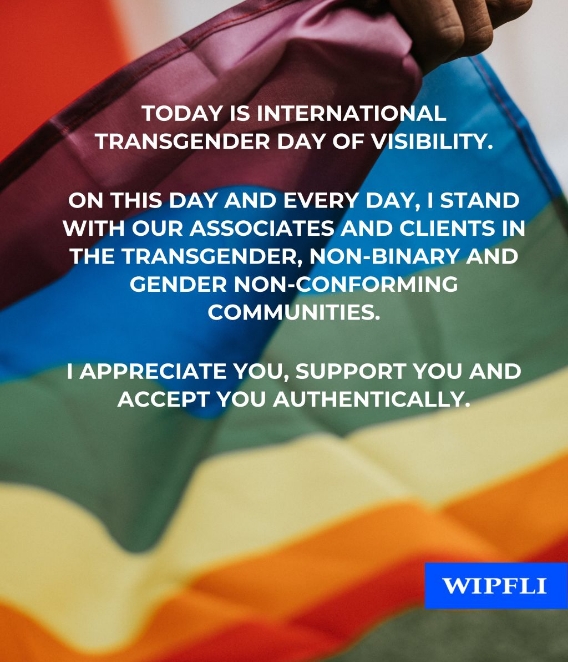 Lumi McWhorter, consultant, human capital management
I am grateful to share that after I started working at Wipfli LLP and with our Wipfli Pride BRG, I finally felt that I was provided the space I needed to show up to work as my whole, authentic self. It's truly invaluable, and I hope that we can all continue to grow in our journey towards understanding, respect and advocacy for all people.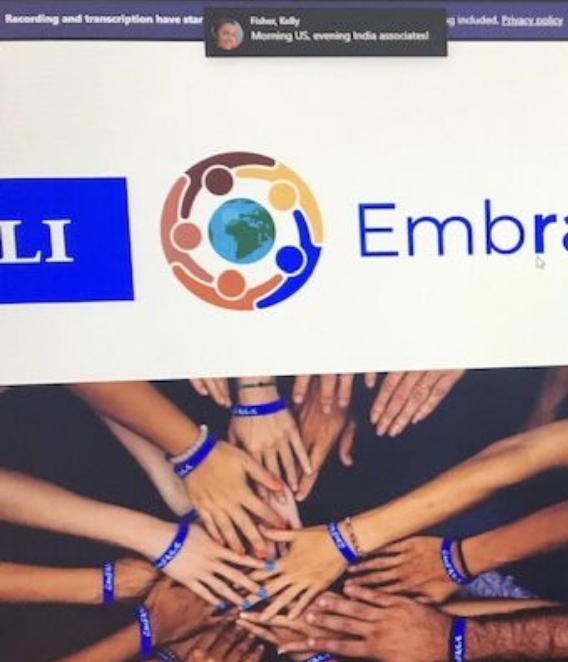 Amanda Feltner, senior talent acquisition specialist
As a recruiter, I am often asked why I choose to work at Wipfli LLP, and today was one of many days I put into practice what I share with prospective Wipfli associates — the opportunity to get involved, regardless of your experience level and tenure. As the National Chair for the multicultural business resource group, Embrace, I was able to participate in our launch event showcasing our leadership team's hard work in developing our mission, vision and goals to the firm.
What our associates say
86%
of associates consider diversity, equity and inclusion important at Wipfli
84%
of associates say if they raised a concern about discrimination, Wipfli would do what is right
"Wipfli Valor means the world to me. As I transitioned from soldier to civilian, I had a negative experience at my first corporate job where I felt ostracized and unfairly categorized as emotionally unstable because of my previous military service. Valor to me is a space that creates a network of care and support for fellow veterans like myself while simultaneously dispelling misnomers about veterans and the military through education to our peers."
— Ashley Ferus, senior accountant, member of Wipfli Valor, Embrace groups
Next: Our dedication to lasting results
Our desire to create a better world for our associates and communities also extends to our clients. To learn more about how we measure our success by connecting to our clients and achieving results, continue on to our next section.
CONTINUE