Our people
Our people are at the core of everything we do. Their passion and ingenuity are the reason we remain agile and a firm of the future.
In FY21, Wipfli further committed to investing in our team's development and career growth through learning opportunities, continuing education credits, advanced degree support, LinkedIn Learning subscriptions and the Wipfli Learning Center, our in-house digital teaching platform.
Earning advanced degrees in IT
With the help of Wipfli's tuition reimbursement program, two associates on I3T's specialized information team earned their Master of Data Science degrees from the University of Wisconsin-Oshkosh. In FY21, Wipfli reimbursed more than $140,000 in tuition for associates.
"Having background knowledge from internal stakeholders, coupled with our ability to test hypotheses against data, better positions the firm to plan and make strategic decisions."
Andrea Yunk, Senior Engineer
"We've been on the leading end of pushing us to a more data-driven culture. We're able to fuel that change and see the firm's investment in the tools we have."
Jen Ehmcke, Senior Engineer
Our focus on wellness Image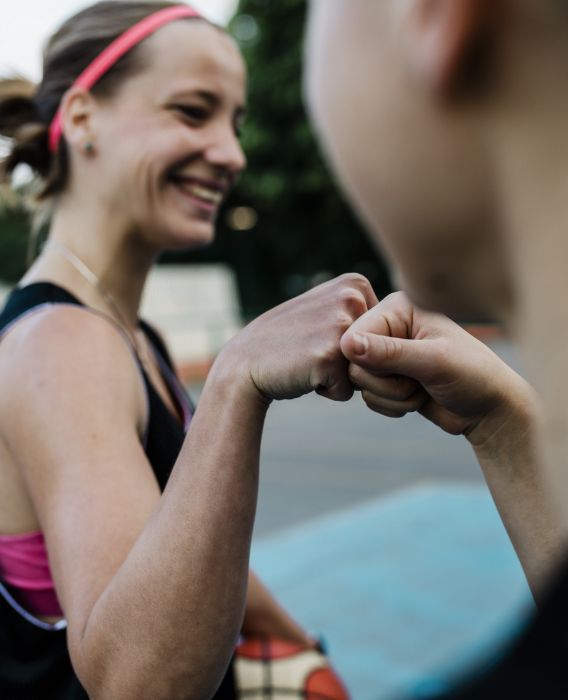 Our focus on wellness
We know that feeding the body and soul is as important as the mind. We have always been committed to the wellness of our associates, but this year, we created a new well-being strategy that involves new benefits, wellness events, financial wellness sessions and philosophy so we can listen and respond to associates.
A highlight has been bringing in a new wellness coach who provides:
Wellness videos
Self-care check-ins
Food label education
Healthy cooking classes
Health challenges
"The series Wipfli did on well-being was very informative and creatively delicious. It demonstrated Wipfli's care and commitment to their associates. It also provided a connection to other 'foodies' within Wipfli. Thoroughly enjoyed!"
Kelly Kulaszewicz, Manager, Administrative Services
"As a health educator, it's thrilling to work with a company that truly acknowledges the effect stress has on their employees. Wipfli goes beyond just listening; they are delivering on wellness initiatives that make a difference in the lives of their employees AND their families."
Monique Costello, wellness educator
Next: Our commitment to diversity
As our firm grows and evolves, our commitment to do the right thing for our people remains at the forefront of our strategy. We want Wipfli to be the place where associates are eager to come to work, where they feel valued and respected.
To learn more about our commitment to respect and diverse voices, continue to our next section on diversity, equity and inclusion.
CONTINUE