Our work
Curiosity and empathy have always driven our associates to propel our clients' success. They are the qualities that have helped us build a solid foundation for our firm while always innovating, always growing, always finding new solutions.
Expertise. Enriched.
We focus on emerging and mid-market organizations — the businesses that drive our economy forward. This year, we strategically focused on expanding our services to fintech, healthtech, and wealth and asset management — all to better serve businesses in a world that's constantly changing.
Our industries of focus
Agribusiness
Construction and real estate
Dealerships
Financial institutions
Financial services
Government
Healthcare
Hospitality accommodations
Insurance
Manufacturing and distribution
Nonprofit
Private equity
Technology
Tribal gaming and government
Wealth and asset management
Expertise. Enriched. Image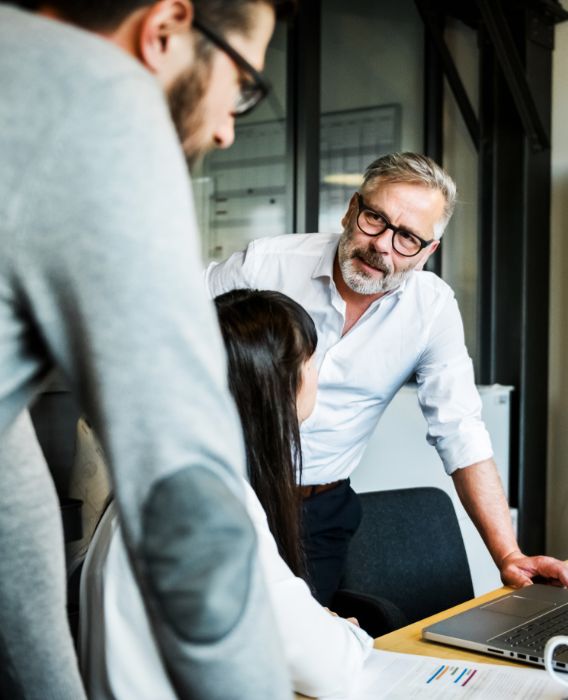 Agility. Enhanced. Image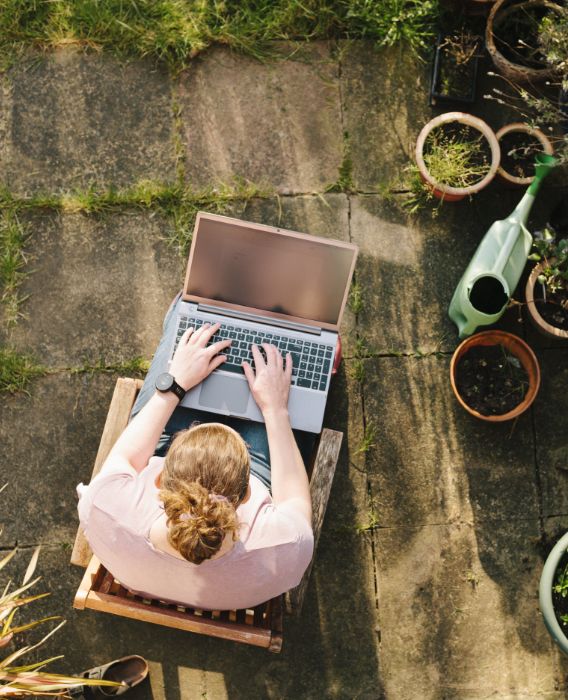 Agility. Enhanced.
To meet our clients' changing needs, we pivoted to more rapidly provide new services. From assisting with stimulus funding to establishing remote work capabilities, Wipfli delivered new services during the COVID-19 pandemic that made a lasting impact on our clients.
Services we provide include
Audit and accounting
Business valuations
Compliance
Consulting
Cybersecurity
Digital services
Fraud and forensics services
Governance and risk
Human capital management
Investment banking
Litigation support services
M&A and transactional support
Private client services
Strategy and operations
Talent and change
Tax
Technology consulting
Digital. Done.
Wipfli Digital isn't about products. It's about people — inventing experiences for your customers that reshape your business. Our team of technologists, customer experience wizards and app enthusiasts cuts through the confusion so we're not just talking about digital transformation. We're getting it done.
1-work-digital-done.png

Supercharge user engagement with UX
2-work-digital-done.png

Transform connectivity with cloud solutions
3-work-digital-done.png

Decode your data with business intelligence
4-work-digital-done.png

Neutralize threats with cybersecurity
Client impact stories
Driving results is central to everything we do. To navigate the ever-evolving digital landscape, our clients rely on Wipfli and our proven record of putting innovation to work.
Client impact story: Team Rubicon

Operating vaccine sites at max efficiency

1.6 million+

vaccines administered

1 million

volunteers at the ready

Before COVID-19 hit, Team Rubicon was successfully tracking and deploying more than 100,000 volunteers to assist in disaster recovery around the world — all using an innovative volunteer management system developed by Wipfli and Microsoft.

But once the pandemic changed daily life, overcoming it became the priority. Wipfli worked together with Team Rubicon to use technology to sync its volunteers with five other veterans nonprofits to help deliver COVID-19 vaccines across the U.S.

Their volunteer force now establishes vaccine sites and helps them operate at max efficiency.

"Team Rubicon was able to scale from disconnected systems, to supporting 140,000 volunteers, to joining forces with five additional organizations to deliver over 1.6 million vaccinations. The reason we can execute at this level is driven by our genuine partnership with Wipfli. It feels like we're one team. We all are aligned, focused on the beneficiaries and poised for growth."

— Raj Kamachee, Chief Information
Officer, Team Rubicon

"We are honored to support the noble mission of Team Rubicon, helping their veteran volunteers aid those in crisis. It's empowering for all of us to know that every day we are given once-in-a-lifetime opportunities to make a positive impact on our society."

— Ryan Risley, Principal, Wipfli
Client impact story: CAPK

Getting $16 million in funding to those in need

70 hours

cut from application processing time

3-5 days

cut from time it took employees to return applicant calls

Watch Video

The Community Action Partnership of Kern (CAPK) needed to disburse $16 million in CARES Act stimulus funding by the end of 2020.

In just three weeks, Wipfli built and optimized an online application process for CAPK's rental assistance program that redirected overwhelming program demand from the call center to the website. Our ability to deliver results with speed was, in part, due to our deep relationship with CAPK, which involves support in areas like cybersecurity, technology strategy, wage compensation and client data management.

"The Wipfli team has the ability to understand what we're trying to ask for before we even ask for it. I don't think I've ever worked with a team so fast and so intuitive. Now we're able to process more applications, which has turned into being able to help more people in the community."

— Rebecca Moreno, Program Services
Supervisor, Community Action
Partnership of Kern

"To be able to strategically align and support CAPK in their journey has been an honor and an incredible experience for our team. They are truly making a difference in their communities, and as their strategic partner, we are excited to witness their continued success."

— Andrew Potasek, Principal, Wipfli
Client impact story: Beltline

Gaining visibility into who's winning bids and why

10%

improvement in sold project gross margin

Beltline Electric needed visibility into who was winning bids and why. Having outgrown their CRM, Beltline chose Wipfli to implement Wipfli Connect for Contractors and Microsoft Power BI. With these two solutions, they could gain reporting, automation and workflows customized to construction contractors — all in one future-proof solution.

Now, Beltline's sales team can create improved bids and estimates, identify ideal future projects to pursue, and decline projects that won't lead to high enough margins.

"We saw that Wipfli could give us a CRM solution we wouldn't outgrow in three years, and that it was already built with contractors in mind, and those two things were huge for us. We're growing our business, and Wipfli has been invaluable in helping us create and automate workflows that will grow our sales pipeline."

— Patrick Brumley, Director of Business
Development, Beltline Electric
Company, Inc.

"Our solution is designed for contractors, by contractors. It's motivated Beltline's sales staff by enabling more profitable decision-making within their firm — showing just how much of a difference we can make with technology that's pre-tailored to a client's sub-industry."

— Ryan Rademann, Senior Manager,
Wipfli
"Digital isn't just about implementing one program or one cloud solution. It's about changing how we think about everything, how we do everything, how we connect everything. Digital is how we're transforming our clients and the world."
— Brian Blaha, Wipfli Growth Partner
Knowledge. Shared.
We believe that sharing knowledge is what sparks innovation and transformation. From holding quarterly roundtables with CFOs in the tribal and construction industries, to leading a client advisory board of nonprofit executives, to continually providing our clients with articles, podcasts, e-books and other valuable thought leadership content, Wipfli is committed to sharing our knowledge and expertise to help our clients thrive.
87
Virtual trainings, triple the previous year
232
Attendees at our Stronger to Serve Virtual Conference Experience for nonprofits
Next: Putting people first
Helping firms achieve their goals takes imagination, discipline and a process that delivers results today while anticipating tomorrow's demands. Our people are how we truly create lasting, positive impact for each and every client.
To learn more about our commitment to our associates, continue to our next section on our people.
CONTINUE